NewTel Systems
Send, Receive, and Track Text Messages.
Business

Texting
Messages From Your NewTel Systems Portal
NewTel Systems users can send and receive text messages with their business number using a desktop computer or smart device.
Be Quick
Set up quick and automated replays
Group Customers
Create texting groups for a quick and effective communication
Be Automated
Send automated messages when received at close hours
Multitask
Connect with a few customers at once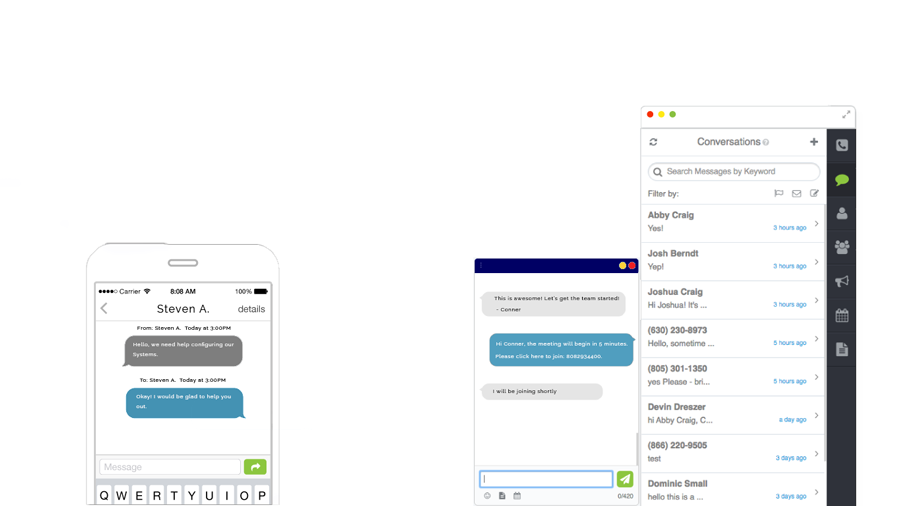 Advantages of Business Texting:
Provide another channel of communication to interact with your business.
Send reminders to your customers.
Update customers on changes to business info.
Provide a post-sale "Thank You" message.
Send notifications of new releases.
See our YouTube videos below
for everything about our texting plans,
from tips & tricks to a comprehensive overview.
You Can Rely On Our Highly-Trained Networking & Voice Experts!